Polycarbonate
Polycarbonate is a family of thermoplastic polymers and can be widely used in the formwork and thermal changes. These types of plastics are widely used in modern chemical industries.
Introduction:
Polycarbonate is the hardest transparent material used as a suitable option instead of glass in different parts of the building. Polycarbonate resin was manufactured in 1953 by Dr. Daniel Fox at General Electric Plastic Company and was released in bulk for the first time in 1958. A variety of sheets made were also produced and marketed in 1968. The structural diversity of polycarbonate sheets makes it easy to use on any structure and in the face of any building materials and creates wide applications. The variety of color of this sheet enables its shadability and light passing by 35 to 82 percent, which has a special range in terms of design and coordination with the color of other materials. Flat polycarbonate sheet, similar appearance of glass with dimensions of 2.05*3.05 meters is produced. This sheet has an anti-uv layer to protect against sunlight. The sheet can also be ordered with anti-uv sides, it is produced in thicknesses of 10,12,2,3,4,6,8 mm, and in addition to colorless (glass color) it has all the main colors (bronze, blue, milky, yellow, red, green). This sheet can bend only in two parts of length and width, and its advantage is its lightness. Application of this sheet in all kinds of roof coverings, parking lots, false ceilings and niche walls, etc. is.
Atmospheric factors such as storms, hail and natural disasters such as earthquakes are the most important factors in determining and selecting suitable building materials, which due to the transparency and impactability and robustness of polycarbonate sheet, the use of this sheet in the list of building materials has the highest amount. The light weight of polycarbonate sheet, in addition to not imposing excess weight on the existing structure, which is itself a very important factor in earthquake resistance, also plays a significant role in its transportation, whether it is possible to transfer it in a very small number of weights from the cost of belonging and its related traffic. Due to the lack of heat exchange, the reduction of energy costs in different seasons is significant, which is more important in cold and tropical or even temperate regions due to the importance of optimizing fuel consumption and electrical energy.Noise and harassment have always been important factors in providing safe spaces in terms of noise harassment. Polycarbonate sheet with different thicknesses and layers is an effective factor in providing such spaces. UV radiation is known as a carcinogenic ray affecting the health of living organisms and is known as the color loss of objects in the shelter of polycarbonate sheets due to having an anti-passing layer of this radiation, a healthy and reliable atmosphere is created. The problem of keeping the facades or ceilings clear of buildings has always existed that in the case of polycarbonate sheets due to the anti-static characteristic of its outer layer, dust and soot hovering in the surface of the sheet is not absorbed and easily cleaned with the first simple wash or rain. Impactability and unbreakable polycarbonate sheets provide a risk-free atmosphere against falling objects.

Economical polycarbonate:
One of the advantages of polycarbonate coating instead of glass is the lower cost and lighter weight. Also, its high resistance to plastics has led to its increasing demand as a coating in greenhouse industry. Polycarbonate coating is often intended to cover the front, rear and semicircles of the relevant or the sides and roof of the greenhouse in case of customer's demand. Polycarbonate sheets are a good alternative to glass and save energy. In summer, heat is prevented from entering and in winter they prevent the exit and wasting of heat inside.

Disadvantages:
Polycarbonate sheet has disadvantages like any man-made sheet. Despite all the mentioned advantages of polycarbonate sheets, one of its most obvious disadvantages can be the overheating of the underlying space of these sheets, especially in the hot months of the year. At the time of the fire, although it does not flare up, it is smoke. In addition to the similar transparency of glass, it is not possible to avoid the rustling problem of the surface of the sheet, which itself causes the surface of the sheet to become tarnished and the visibility damaged. With many properties in this product, its expensive price is inevitable, because the price of raw material, especially its anti-UV coating, is one of the most remarkable cultivars in this regard.
Technical and physical specifications:
Dimensions of plain sheets
Thickness 2 to 12 mm Maximum width 2050 mm According to customer's request Standard Size: 3050 * 2050 mm
Multi-wall sheets
Thickness 4–6 mm Double-walled Thickness 8-10 mm Dual-walled Capacity 16 mm Three walls Maximum width 2100 mm According to customer's request
Features of polycarbonate plates:

Chemical Properties
Polycarbonate sheets are resistant to inorganic acids, oils and solutions of neutral salts, aliphatic hydrocarbons and alcohols at room temperature. The chemical resistance of these sheets against many detergent sealants and adhesives in the market has been determined according to the results of several experiments.
Impact and scratch resistance
The impact strength of polycarbonate sheets is 250 times the same thickness as glass. A variety of polycarbonate sheets show a close resistance to scratches and scratches under very harsh test conditions.
Resistance to stretching and bending (flexibility)
Tensile strength of polycarbonate sheets more than 70 N/mm2 (N/mm²) is the physical yield of these sheets, the bending strength of these sheets is about 2500 N/mm2 (N/mm²) which is considered as a desirable resistance.

Thermal insulation and energy saving
Polycarbonate sheets absorb sunlight and consequently reduce the cost of air conditioning in the heat season, this feature also saves fuel consumption in winter and due to better insulation properties than glass, it is possible to save 30 liters of liquid fuel per square meter annually.
Self-extinguishing and ignition
Polycarbonate sheets do not catch fire, do not flare up and slowly melt at high temperatures, preventing the fire from spreading and extinguishing spontaneously.

UV resistance and other atmospheric conditions
This product has a very high resistance to UV radiation due to its ultraviolet coating and its color does not change due to sunlight and maintains its transparency for a long time.
Uses:
In greenhouse industries for greenhouse coating and in automobile industry for interior decorating of automobiles, making dashboards and accessories, making bumper and interior panels and modern car lights, in the health and medical industries to make transparent bottles for food and pharmaceutical packaging, making a variety of medical and industrial glasses as well as providing eye lenses in different colors, dialysis appliances, endoscopy and blood transfusion and making needleless ampoules, in industries Electrical and computer are used to manufacture electrical connectors, electrotechnical appliances, cds, DVDs, decorators and computer covers, and in the safety industry to make helmets, goggles, gas masks and protective coatings, as well as in the military industry to make resistant glass in front of hunting aircraft and to make bulletproof glass.
Production Method:
Different parts of polycarbonate production unit
Synthesis of polycarbonate washing solution polycarbonate, high-end recycling and granulation of the primary characteristic gases of blower station and middle tanks of polycarbonate product packaging and storage of polycarbonate product, polycarbonate alloying and packaging and storage of alloyed product
Applications:
Construction, transportation industry, glass applications, ceiling window safety glass performance, partitioning, decorative domes, outdoor or closed stadium cubicles, pool cover, greenhouse cover, roof covering of passages and bazaars, covering the skylights of warehouses cover the skylights of the auditoriums
The way these sheets operate is such that in summer, especially in August when the sun shines completely perpendicularly, these sheets prevent excessive heating of the underlying environment by restoring a considerable amount of sunlight, and in other seasons, the amount of light and heat changes compared to the change in the angle of sunlight, so that in winter when the sun is quite willing, the most passage is also changed. Enables light from the upper surface to the inside space.
Gallery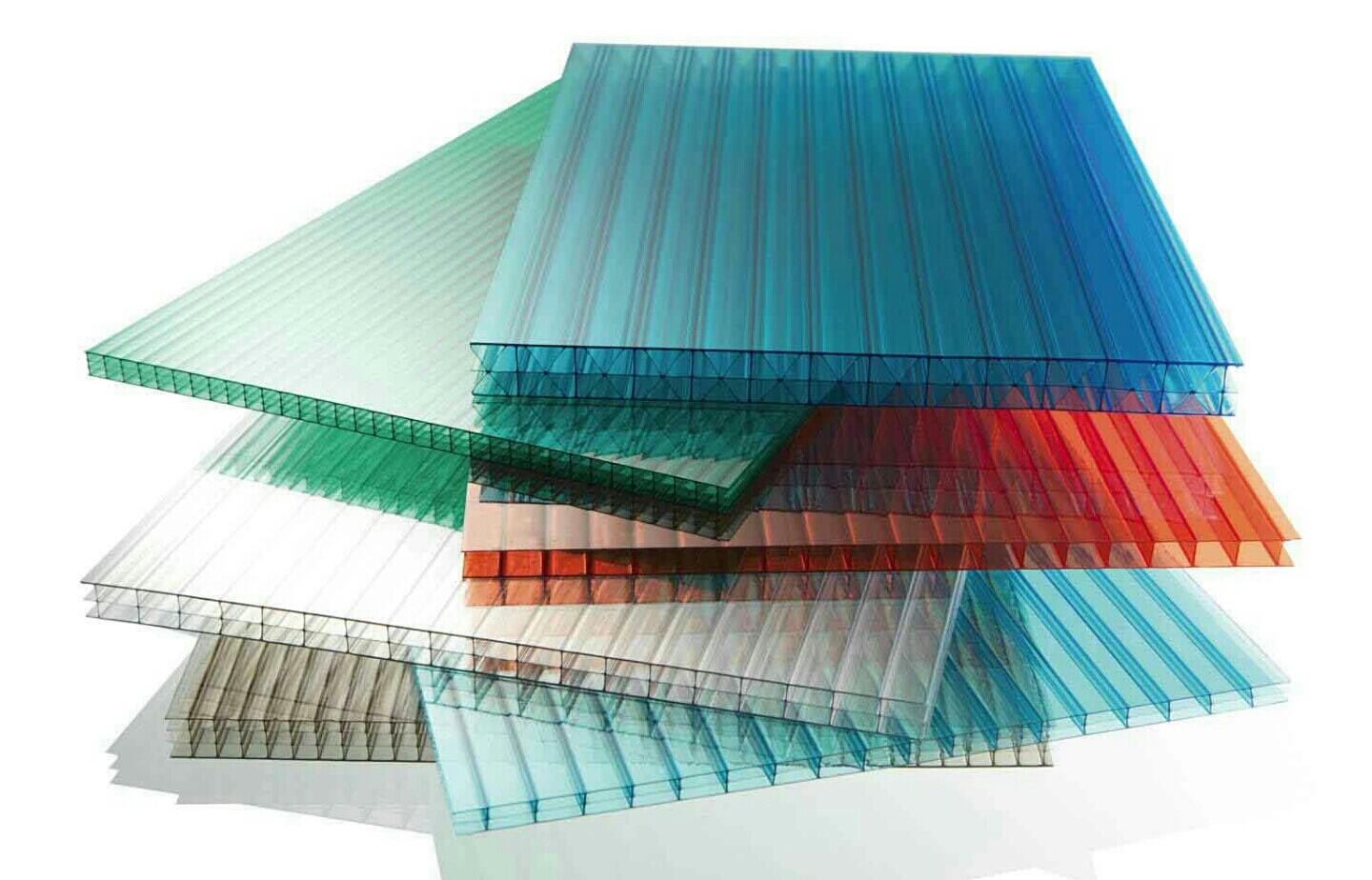 1395-10-04