Design and construction of a home greenhouse
Design and construction of a home greenhouse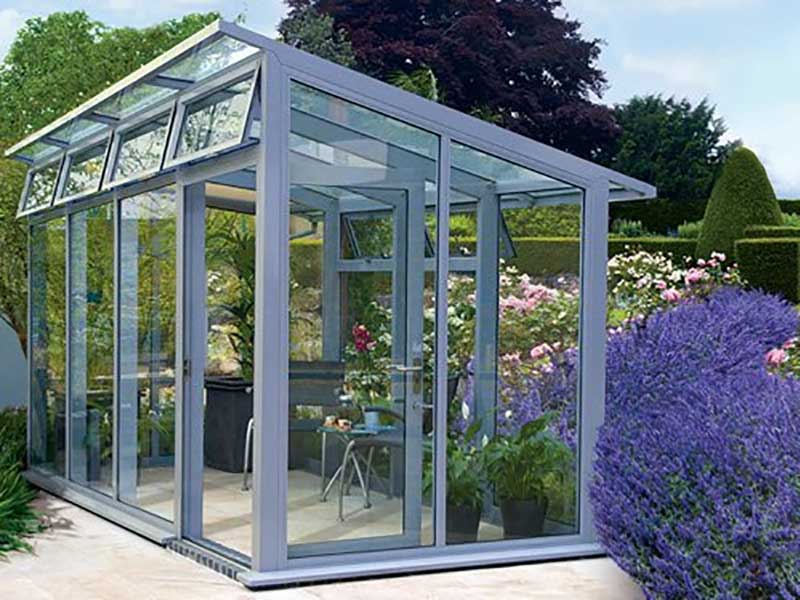 | | |
| --- | --- |
| Price Unit | |
| Price | - |
| Description of service: | - |
White-sazeh Home Greenhouses
With modern and beautiful aluminum structure and very strong
Prefabricated with quick and easy installation
Double-walled polycarbonate coated with UV sides
Ability to install all additional equipment
The best option for enthusiasts to produce and maintain flowers and plants
The possibility of producing fresh vegetables even in winter
In different dimensions and designs suitable for customer space
Suitable for garden, villa, apartment, offices and organizations
With free shipping and installation and after-sales service
Classic Series
This series of home greenhouses is definitely the best-selling and most popular greenhouse in the world, which is easy to use in terraces, rooftops, courtyards and gardens in different dimensions, as well as the possibility of separating large greenhouses into smaller units and the ability to control various parameters more accurately, making their use wider.
Also, by expanding the public interest in the production of fresh, healthy and organic vegetables in private homes and gardens, these beautiful yet efficient greenhouses have attracted the attention of home users.
The company's products in the classic series have two types of Classic S and Classic L.
Classic S Brigade
Greenhouse with strong and spacious beauty, suitable for limited spaces with a sliding door and skylight, with the ability to install all accessories. Area from 2.5 to 7.5 square meters
BrigadeClassic L

This beautiful and strong greenhouse has two sliding doors and a suitable skylight for terraces, rooftops, courtyards and gardens with the ability to install all accessories. Area from 9 to 24 square meters

Hexagonal Series

Hexagonal or camellia greenhouses with very beautiful design and multifunctional use
This beautiful greenhouse has been designed in such a way that in addition to keeping plants from the cold in winter, in the heat season by removing the polycarbonate coating of the walls, it can be exploited as an alcove.Also its beautiful design has made it possible to install it in the garden area or courtyards without restrictions and add to the beauty of the landscape.
This greenhouse is ready to be installed in two types of 4.5, 9 and 16 square meters.
Wall Series

The installation of this series of greenhouses is such that one side of the wall is the place to be installed and thus can be installed in small area and occupies the least possible space. This greenhouse is installed on the walls in such a way that the space in front of it is facing south and free to use the maximum time of sunlight.
Sample of completed projects